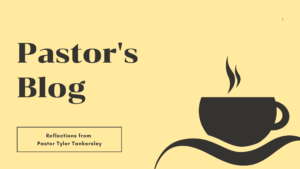 March 9, 2023
In a couple of weeks, our church will be playing host to hundreds of people for the Cooperative Baptist Fellowship of North Carolina's Annual Gathering. There will be times of social gathering, opportunities for learning, and exploring our shared mission together. Whenever I am able to participate in a gathering of CBF friends, I am always enlivened and energized.
CBF has a distinct identity as a moderate Baptist organization that seeks to build beloved community even across differences in belief and practice amongst Baptists. Anybody knows that if you get ten Baptists in a room, you will have at least twenty different opinions! However, despite our differences, CBF is a place for everybody.
I would like to encourage you to consider participating in the CBFNC Annual Gathering as you are able. You can find a full list of opportunities by clicking here, but here are a few highlights that I would like to mention:
Leadership Forum with Kristen Kobes Du Mez – The author of the challenging, popular book Jesus and John Wayne will be speaking in our Sanctuary for the Leadership Forum on Thursday, March 23, 10:00 am-3:00 pm. Du Mez's book is an analysis of how American evangelical culture's ideas around masculinity have been hijacked in recent decades and how we need to get back to a more Christ-centric view of what it means to follow Jesus.
General Session with Paul Baxley – Winston-Salem native Paul Baxley serves as the Executive Coordinator for CBF Global, and he will be preaching at our first General Session in the Sanctuary on Thursday, March 23, at 3:30 pm. Paul is an engaging preacher with a deep heart for the Gospel.
Workshops led by Ardmore Staff – There are a number of Workshop Sessions on Friday, March 24, that will be led/facilitated by staff of Ardmore Baptist, including:

Let's Talk Housing and Hospitality – Our Minister for Missional Engagement, Amy Gallaher, will be part of a panel discussion on our Welcome House ministry.
Why Investing in Healthy Congregational Relationships = Flourishing – Our Minister of Invitation and Hospitality, DeNeal Fowler, will be on a panel of presenters talking about how churches can find creative ways to stay connected to one another.
I hope that you can participate in some of CBFNC's Annual Gathering. If you are available to volunteer, please contact Gina Brock (gbrock@ardmorebaptist.org). But please be in prayer for our CBF sisters and brothers and our church as we seek to glorify God in our life together.