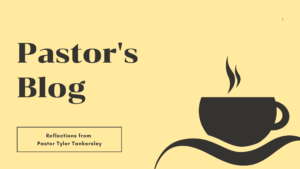 February 9, 2023
The five of us were huddled in the living room. Charlotte had long fallen asleep in Jess' arms. Henry was reading a book in between glances up at the TV. Owen and I were sharing a blanket, both of us staring wide-eyed at the TV. It was Sunday, January 29, and we were cheering on the Kansas City Chiefs against the Cincinnati Bengals for the AFC Championship Game.
The big story prior to the game was the injuries that quarterback Patrick Mahomes (high ankle sprain) and tight end Travis Kelce (back pain) had endured prior to the game. Their partnership is one of the best in football and everyone wondered if they could pull it off.
They did. But barely. The only thing that really won the Chiefs the game was a 15-yard penalty with less than a minute to go. Those fifteen yards put them in kicking distance for Harrison Butker, one of the great kickers of the game (also, interestingly, a very devout Catholic).
Mahomes barely made it through the game. But at the end, amidst all of the fanfare and confetti, in a post-game interview Mahomes said, "I just want to thank God. He healed my body this week and gave me the strength to be out here."
Now, I have to confess that most of the time when athletes invoke the name of God, I tend to roll my eyes a bit. I always wonder, "Maybe God has better things to do with God's time than worrying about some dumb ball game." As much as I think of Mahomes, I felt that old cynicism rising up within me.
Owen perked up beside me and said, "That's nice."
"What do you mean?" I asked.
"Well," Owen said, "it's nice that he thanked God for helping him."
I smiled and thanked God for my son and the way he teaches me simply by being himself.
What if we all walked around with the seemingly simple awareness that God was helping us? I'm still not ready to start praying for a close parking spot or for my favorite ice cream to not be sold out. But, I think I am continuing to learn that God is with me in the big struggles of my life and also in the small moments of frustration.
God is with us. And God gives us the strength to keep going.